GoXtreme Full Dome 360°

Turn your world around
GoXtreme Full Dome 360° – Creating your own virtual reality has now come true
GoXtreme Full Dome is a 360° VR cam recording a perfect all-round view and deliver extraordinary and fully immersive panoramic videos at the touch of a button.
The built-in WiFi means users can connect wirelessly to their smartphone or tablet using the free companion app to access a fully interactive 360º 'live view'. Simply swipe your finger or move your smartphone or tablet to view your entire surroundings as captured by the GoXtreme Full Dome.
SPHERE PANORAMA & LITTLE PLANET
Two spherical lenses capture any detail around you and offer a new, exciting video and photo experience. Unforgettable adventures and panoramic landscapes can be viewed from each and every angle – by simply navigating on your smartphone, tablet or PC screen. Another possibility is to compress your spherical experinces into one tiny 360° little planet.
360° VIRTUAL REALITY
Immerge into the amazing world of 360° virtual reality and relive any experience fully with the help of your smartphone and VR glasses.
Be right at the heart of the action and control any perspective by simple movements of your head.
WATERPROOF CASE
Use the optional (not included) waterproof housing to record impressive and unique 360° videos up to 30m depth under water.
Technical specifications
0.96″/2.4cm LCD monitor
2x 4MP CMOS sensor
Video resolution:
High Quality Definition (1920×960) 30fps
Still image resolution:
3008 x 1504 px
2x 220° wide angle lens
2x 360° panorama view
Lens: f=1.1mm
Video with sound
Microphone build-in
WiFi function
Micro SD card support up to 32GB, minimum Class 10 (not included)
Interface: USB
1500mAh lithium battery (built-in)
Dimensions: 60 x 45 x 47 mm
Included accessories
Tripod
USB Cable
User manual
USE INSTRUCTIONS
Recording times are depending on resolution.
Battery life time – depending on settings and outdoor temperature – up to 90 min.
After reaching a max. video recording time of 29 minutes the camera will automatically stop.
It can only be restarted manually.
It is often the case that memory cards with a capacity of more than 32GB are formatted with the 'exFAT' system during manufacture.
Therefore it is necessary, as generally recommended in the user manual, to format the memory card while it is placed in your camera.
To complete this process please navigate to Settings > Format and press enter to start the formatting operation.
This process generally takes just a few seconds to complete after which time your card is ready for normal use.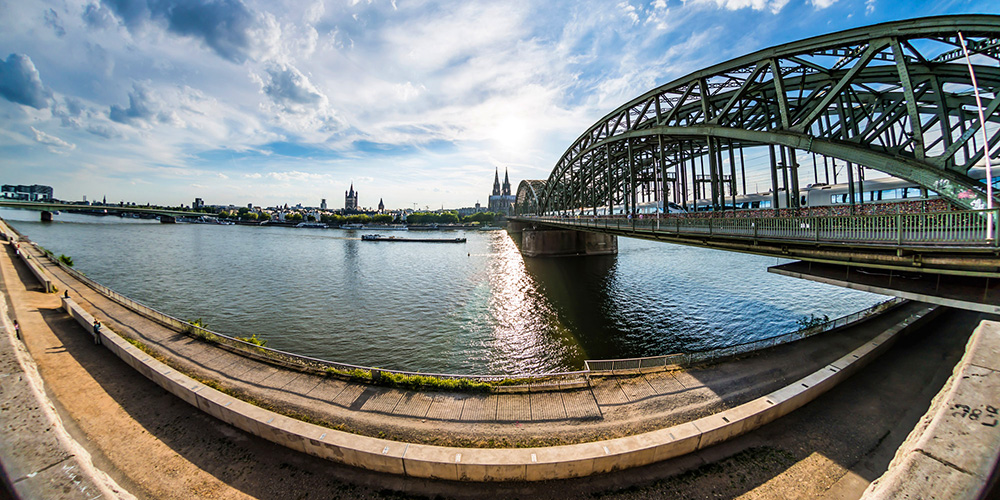 2x 360° means Virtual Reality

With full double 360º panoramic photo and video recording now you really are at the centre of it all. Featuring (2x 4MP, 2x 220º) lens capturing 360º videos and images, the GoXtreme Full Dome 360º allows you to relive and share your favourite moments like never before, with living, immersive 360º photos and high quality videos.
In conjunction with the app you can interact with your recordings and share them on YouTube and social networks. You can even relive your adventure by using some Virtual Reality glasses (not included) for a full immersive experience.
Ultimative Performance

GoXtreme Action Cams are designed to offer optimal performance. Whether it's true 4K video, sharp images, stereo audio recording, we choose only the best components like high efficiency chipsets and high speed sensors.
GoXtreme Full Dome 360° delivers high quality 1920x960p panorama and virtual reality videos at 30fps.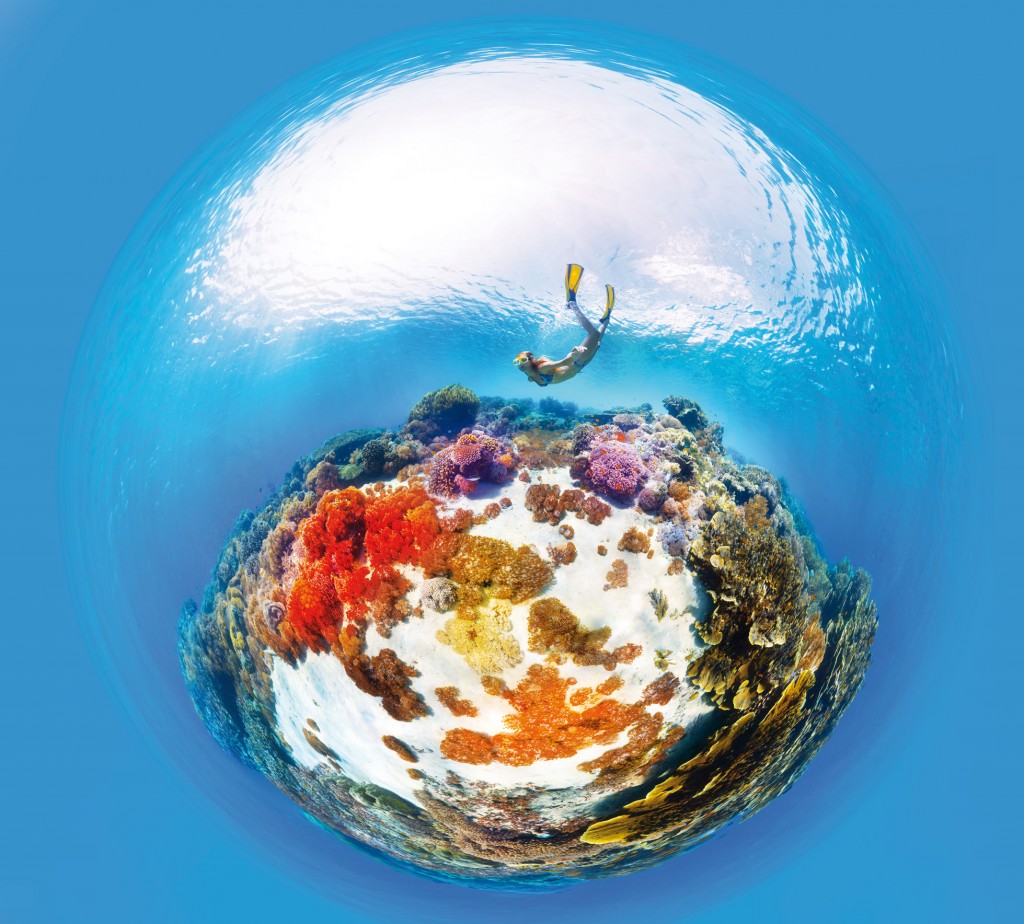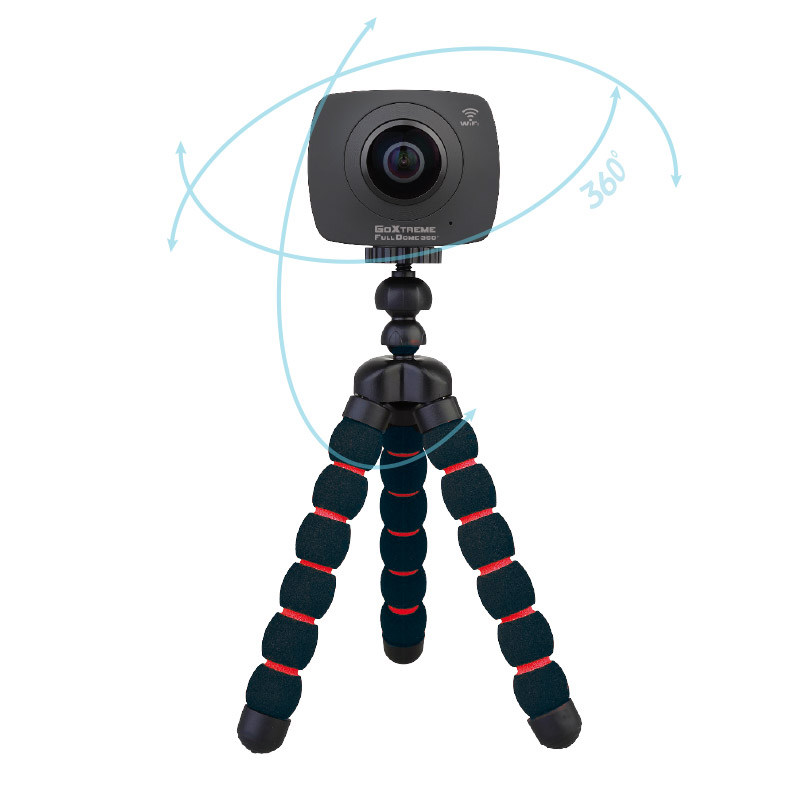 Tripod Included

At GoXtreme we understand the value of giving you more and that's why every GoXtreme Action Cam includes a great selection of essential mounts and accessories right out of the box.
GoXtreme Full Dome 360° includes the tripod which allowes you to capture perfect panorama videos and pictures.
WiFi connection –
Sharing, preview & remote control

At the touch of a button the built in WiFi allows you to connect your camera to your smartphone or tablet using the companion app.
The app – a free download – turns your phone or tablet into a live view remote and offers full control of the camera functions and settings.
Simply download your files directly from your camera to your device to view or share via e-mail or on your favourite social media platforms.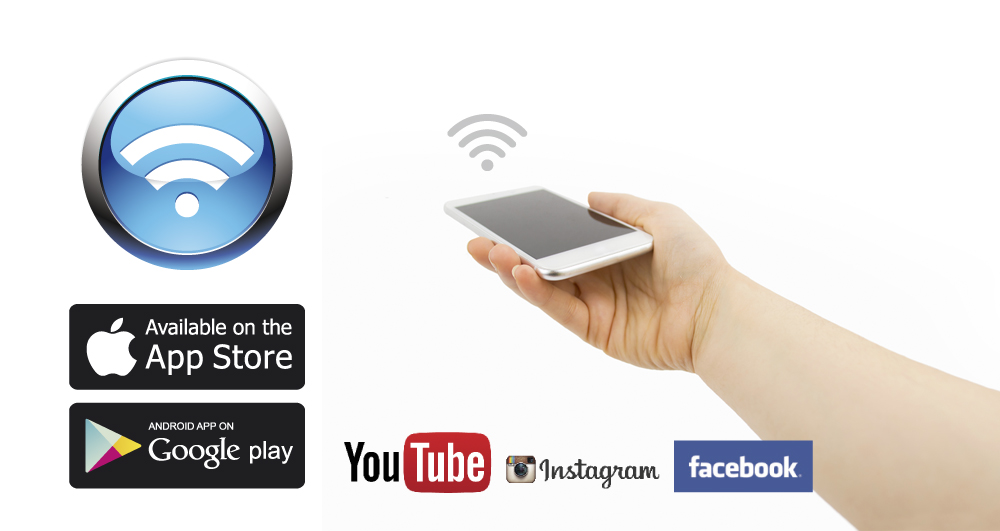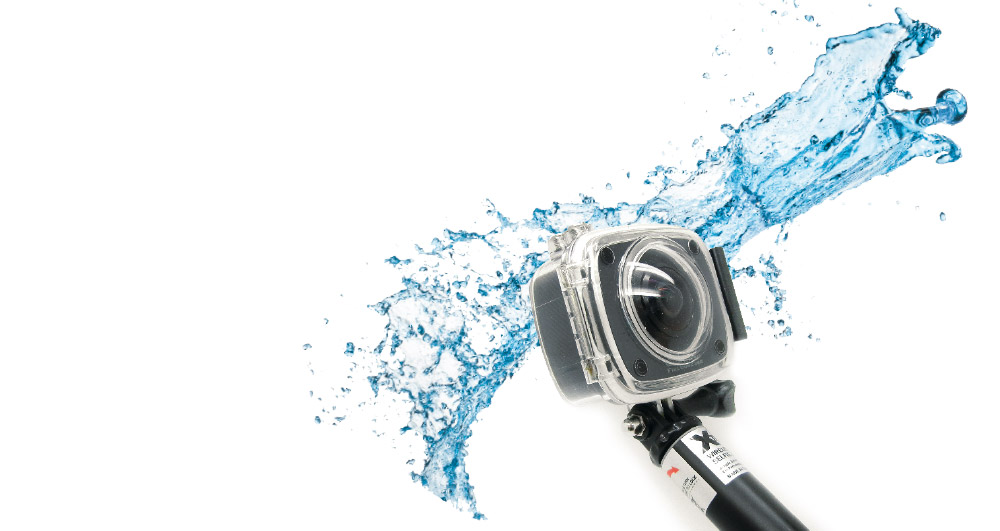 Optional waterproof case

Use the optional (not included) waterproof housing to record impressive and unique 360° videos up to 30m depth under water!
MANUAL
DATASHEET
WiFi APP AND PLAYER
SYVR360 APP FOR iOS
SYVR360 APP FOR ANDROID
iOS COMPATIBILITY: Requires iOS 8.0 or later.
Compatible with iPhone, iPad and iPod touch.
ANDROID COMPATIBILITY: Requires Android 4.1 or later.
SYMAX360 Player
Please use the SYMAX360 Player for the playback of panoramic video or pictures.
Note: The videos or pictures may be played with the correct panoramic effect using only a smartphone, tablet computer or a PC or Mac laptop or desktop computer.